About the Gout Support Group
What is Gout?
Gout is a form of arthritis that occurs when too much uric acid builds up in the joints. Symptoms most commonly present in the large toe, but can be present in other joints, and include a sudden onset of severe pain, redness, and swelling. Gout attacks often happen at night, as the body's temperature lowers allowing uric acid to more quickly crystallize in the joints to cause the onset of an attack.
Anyone can be diagnosed with gout, although certain ethnic communities have been found to be at greater risk, including Asian Pacific Islanders, Asian Americans, and Black Americans. Gout is also more commonly diagnosed in middle-aged and older men, overweight individuals, and those with a family history of gout, but this does not mean that those outside the above demographics are not, or cannot be, diagnosed with gout.
With proper treatment, gout and its painful attacks can be successfully managed. More than 9 million people (about half the population of New York) in the United States suffer from gout.
You are not alone – join GSGA and our community of gout patients!
Meet the Team
The Gout Support Group of America (GSGA) was founded in 2015 by gout patient advocate Gary Ho and physician Dr. Christopher Parker to provide support to those living with gout. Together, they serve an online community of those living with gout. The support group works to improve the lives of people living with gout through wellness education, empowerment, and support from peers. Members of the group can ask questions, share their experiences, and seek advice from other people who understand what it's like to live with gout.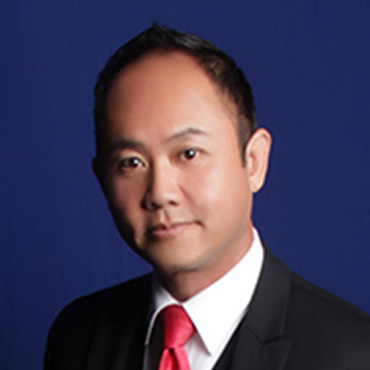 Gary Ho
Gary Ho was only 24 when he began experiencing symptoms of gout. He was told by one doctor, "You're too young to have gout." Gary spent 16 years living in agony with about one severe gout flare a month. He ended up needing the use of crutches and a wheelchair on a regular basis. Ultimately, Gary took charge of his gout, and decided that if he did not manage gout, gout would manage him.
Gary has embraced his relationship with a rheumatologist who listened to his wants and understood his needs. With the desire to live without uncontrolled gout, Gary has embraced the reality that it is possible to maintain quality of life while living with gout.
While going through his gout journey, Gary experienced stigma from friends, employers, and even health care providers. When he encountered excruciating pain from flare-ups, his pain was not taken seriously. To help others with similar experiences, Gary created a space for those experiencing gout to talk about issues related to gout management, while also being supported by others who truly understand the disease. In 2015, in partnership with Dr. Chris Parker, Gary co-founded the Gout Support Group of America.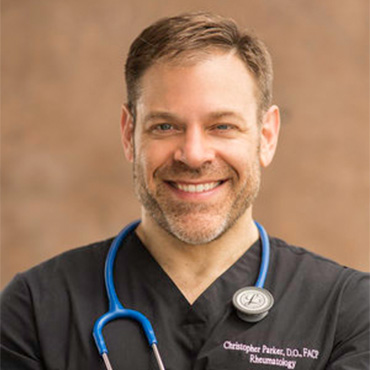 Dr. Christopher Parker
Dr. Chris Parker is a rheumatologist, speaker, and physician educator. He is Board Certified by the National Board of Osteopathics Medical Examiners, American Board of Internal Medicine, Subspecialty Rheumatology.
Dr. Parker has treated those with gout for many decades and has seen the social stigmas and misinformation surrounding gout and a gout diagnosis. His passion is providing accurate information to patients, physicians, caretakers, and others through education.
Dr. Parker believes in taking a comprehensive approach to treating his patient's gout symptoms and flares through a combination of healthy eating, weight management, and effective treatments. Dr. Parker believes that controlling and managing gout includes maintaining a healthy regimen and seeking treatment from a physician.
Through his work with gout patients over the years, Dr. Parker has found that the patient voice is extraordinarily strong in relaying information and support to other gout patients. Dr. Parker knew it was important to support this dialogue and ensure that accurate and trustworthy information was being shared. So, in partnership with patient advocate Gary Ho, Dr. Parker co-founded Gout Support Group of America.
Supporters
The Gout Support Group of America appreciates the sponsorship of the following companies.
Platinum Sponsors
Silver Sponsors
Alliance for Gout Awareness
Bronze Sponsors